We are supporting with
$3.2M
Rheumatic Heart Disease
From sore throat to heart failure.
Rheumatic fever is caused by an abnormal response to a bacterial infection, which usually begins as a sore throat or tonsillitis in children. Rheumatic Heart Disease (RHD) is an inflammatory disease that can affect many connective tissues, especially in the heart, joints, skin, or brain.
7
Active projects
Why is it a problem?
Acute rheumatic fever and rheumatic heart disease are preventable illnesses.
---
Why is it a problem in New Zealand?
Despite many Western nations eliminating rheumatic fever and rheumatic heart disease, we have unacceptably high rates of these illnesses in New Zealand. Pasifika children are about 40 times more likely to be hospitalised for rheumatic fever and Maori children are about 20 times more likely than non-Maori / non Pacific children.

Did you know?

Approximately 140 children under 14 years are hospitalised with rheumatic fever or rheumatic heart disease each year.
What are we doing to help?
In November 2020, Cure Kids committed more than $3 million over 3 years in an effort to prevent and treat, and ultimately, stomp out rheumatic fever and rheumatic heart disease
---
Better diagnosis
Dr Nikki Moreland is using advanced laboratory methods to identify specific biomarkers for rheumatic fever, which will enable faster and more accurate diagnosis and care. Improving services for Māori & Pasifika Dr Anneka Anderson is piloting a patient-centred model of care to improve services for rangatahi Māori and Pasifika, by developing more appropriate ways to deliver monthly injections to prevent development of RHD.
---
Vaccine design
Dr Jacelyn Loh's laboratory is designing a vaccine that will have broad coverage of Group A Strep, and will be tested in clinical trials for safety and efficacy against the disease.
---

New drug pathway
Dr Dianne Sika-Paotonu is working on a novel drug development pathway, in search of different chemical forms of penicillin that might yield new options for preventing RHD.
---

Repurposing antibiotics
Dr Julie Bennett is collaborating with researchers in Australia to trial a high-dose longer lasting subcutaneous infusion (like a slow liquid injection) to improve the only currently available method to prevent RHD monthly penicillin injections.
---

Anti-inflammatory medication
Associate Professor Nigel Wilson is studying the safety and efficacy of a well-known anti-inflammatory medication, hydroxychloroquine, for preventing damage to heart valves and therefore avoiding RHD.

Meet Matt Johnson, a former midfielder for the Blues rugby team. Matt had rheumatic fever when he was 13 and has been experiencing severe heart problems ever since.
He's had three open-heart surgeries, two aortic valve replacements and, most recently, severe complications from an infected valve and dislodged stent.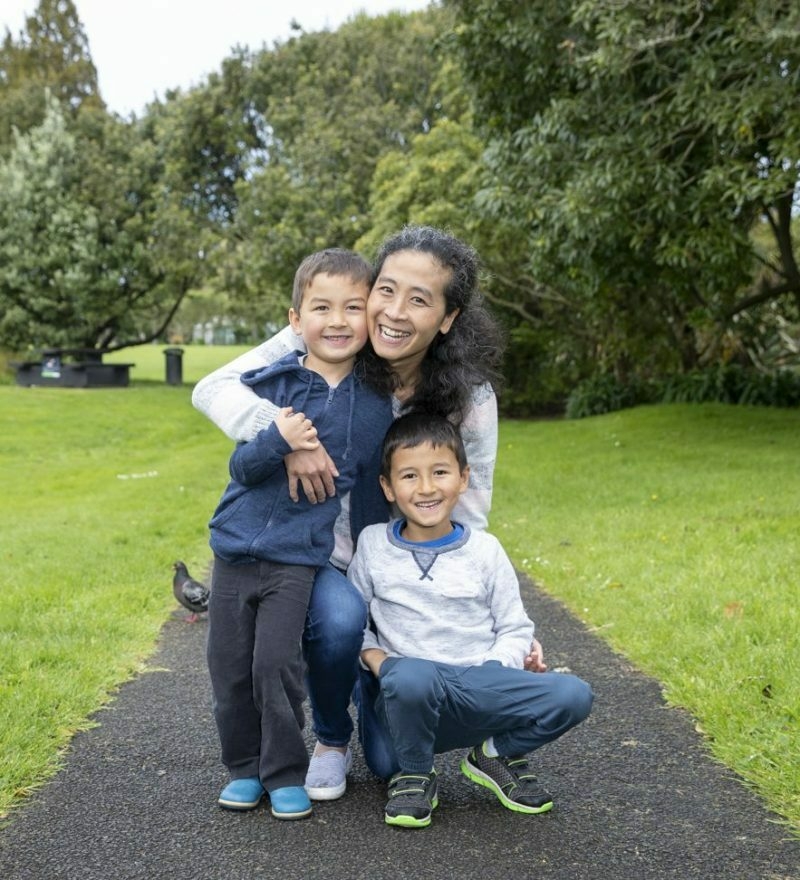 Help fund researchers like Jacelyn.
Every cent helps, no matter how small.