Eva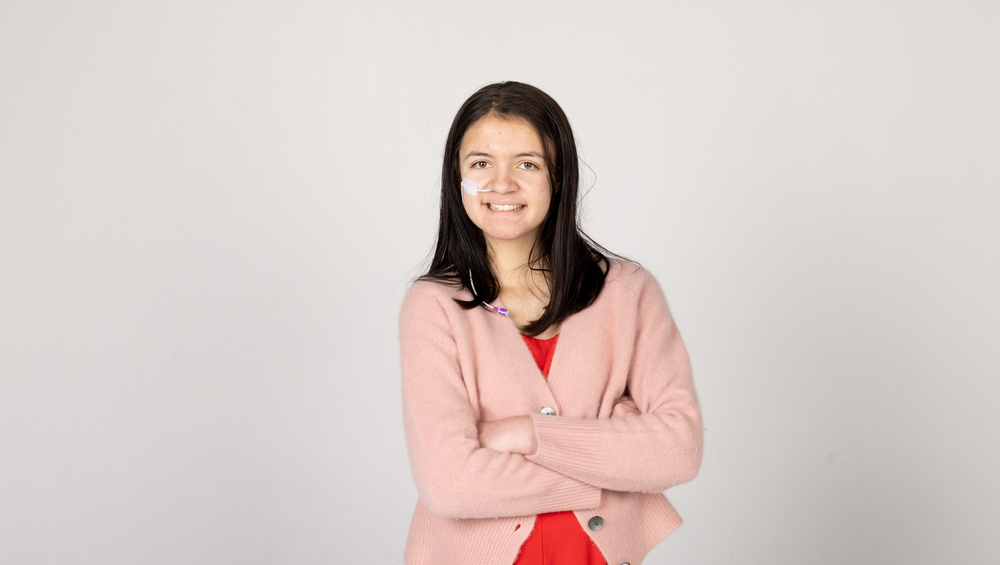 Eva has been fighting to survive her entire life. She was born with only half a diaphragm after suffering a diaphragmatic hernia during foetal development. With a hole in her diaphragm, nothing was holding Eva's vital organs in place and they pushed up into her chest cavity, preventing her lungs from developing normally.
At just six weeks of age, Eva underwent her first operation to rebuild her diaphragm and reposition her organs. After multiple surgeries, numerous bouts of pneumonia, several strokes and an ongoing challenge with a hospital-acquired MRSA bug, she has defied the odds to be alive today.
Eva's stomach and bowel do not function and after years of being fed intravenously she now uses a nasogastric tube and ileostomy to try keep her weight gain and health stable. Her body is constantly developing complications that drastically put her life at risk and require immediate intervention.
Eva is extremely close to her siblings. Her favourite hobbies are singing, dancing and baking.