Paige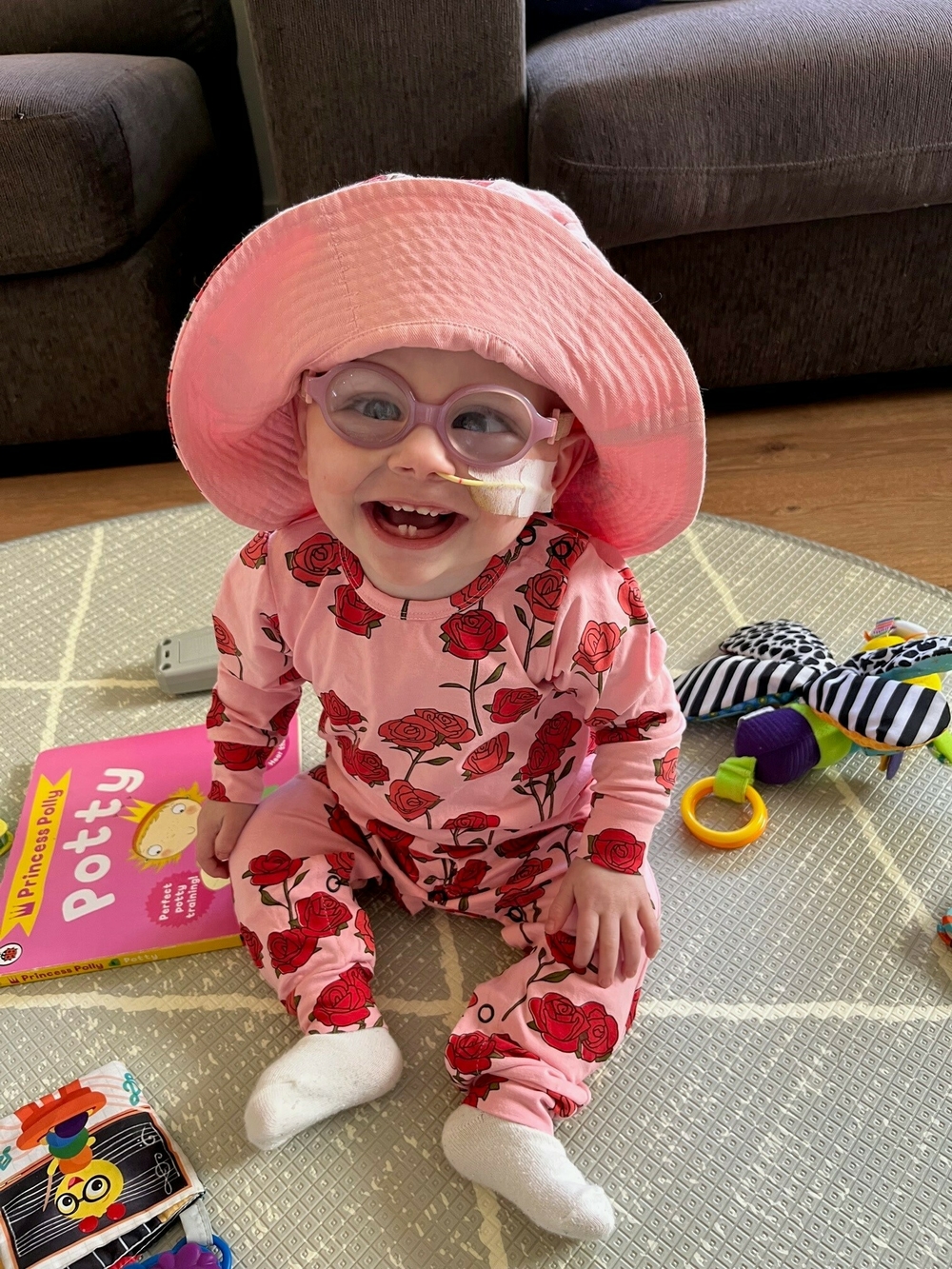 Paige was born on December 6, 2021, entering the world prematurely at just 23 weeks and 4 days gestation, and weighing a tiny 525 grams. She is the third child of Erin and Clinton, and sister to two older brothers, Blake and Lachlan.
Paige was delivered by an emergency c-section, marking the start of a long and challenging path. She spent the initial 199 days of her life in the Neonatal Intensive Care Unit (NICU), where she fought against various medical challenges.
Despite her resilience, Paige has undergone numerous surgeries and medical interventions as a result of her preterm birth. At just 26 days old, she faced her first emergency surgery when her bowel twisted, causing severe distress. Subsequently, another surgery was performed to remove a section of her intestines that had died. These surgeries left Paige with visible scars on her stomach.
Paige was also diagnosed with Chronic Lung Disease (CLD) at birth, a common condition among premature babies due to underdeveloped lungs. To help improve her lung function, Paige underwent steroid courses. She also battled Retinopathy of Prematurity (ROP), which required multiple eye tests and eventually led to laser eye surgery, and the discovery of cataracts.
Despite all these challenges, Paige remains a strong and determined child. She faces her medical conditions with bravery. Paige's development is carefully monitored, and she continues to receive support from an exceptional team.
Paige's family decided to participate in the PLUSS Trial, led by Dr Chris McKinlay and colleagues from Melbourne, hoping to give their daughter the best chance at a healthy life. The trial's potential benefits to preterm babies and families motivated them to be part of this groundbreaking research.
For Paige's family, research holds significant importance. They recognise that advancements in medicine and NICU practices are made possible through research. The support from Cure Kids, including the contributions on Red Nose Day, enables researchers like Dr. Chris McKinlay to find innovative ways to improve the health of children like Paige.
As for Paige's aspirations, her family considers each day a blessing, given the challenges she has overcome. They hope she continues to embrace life with her determined and cheeky personality. Paige adores her older brothers, and they are her loyal protectors.
Paige's journey has not been easy, but with the love and support of her family and the medical community, she continues to thrive and inspire everyone around her.